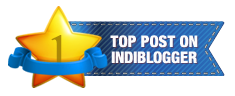 A child was temporarily left in the care of a few well-wishers as the Mother had to go on her urgent errand.... Every one started playing with him and the cute Little One equally responded well to their typical movements and sounds for a while.... But all of a sudden, there was a 'Unique Unfamiliar Expression' on the face of the child and seeing that all around temporarily reacted....
"A strange expression on the kid's face which I have never seen in my life.... I think, the child is lost within himself!"
"No bro.... You are wrong! The little boy is astonished for reasons unknown.... Sometimes, it happens…."
"Listen.... I know, the Little One is observing.... I notice a serious inquisitiveness on the child's face!"
"Just don't say all that.... The boy is learning something…. This is the age the little children learn from everything around…."
"What are you talking? Can't you see the child is remembering something? It happens in a child's life and I had practically seen...…."
"No, Dear! You haven't noticed.... The child seems feeling threatened.... An unfamiliar situation around sometimes leads to this type of expression!"
"Listen all of you.... Have you checked whether the child is alright? There may be some discomfort for the Little One.... Why don't you take proper care of him in time?"
The mother who finished her job by that time, rushed in and seeing her boy straight away said,
"Oh, My Baby! You need comforting.... Don't worry... Am back now and Mamma will take full care of you…. Am sorry baby.... very, very sorry!"
and hugged him tight!
The Lord from above Smiled,
"That's why I just created the 'Mother' for the 'Child!'"