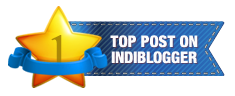 The young man of not sweet 16 but 18 one day decided to get away from the monotonous worldly life and embrace Spirituality.... "I've got to do something special here not the usual routine!" he firmed up....The next day, he approached the Head of a Monastery, bowed down to Him and said, "Reverend Sir! if you permit, I want to join your Ashram as I am interested in embracing Spirituality!"

The Head looked at him and said firmly.... "Go home, complete your education, have a job, marry the girl whom you like and further live that life.... There is no need for you to come here again!"



The young man got disapointed, took permission from the Head and moved out of the Monastery thinking in himself.... "Embracing Spirituality may not be this direct.... Let me think!"
And as he pondered over, all of a sudden he got a strange idea and again firmed up....
"If not able to live nearer to Great People, may be reading the books of Great Men of Realization and understanding what they told and did in their life is nothing too but embracing the Spirituality!"

No need to say, soon his room was filled with various books on Philosophy well arranged neatly in his book shelf.... The parents noticed that but never questioned him beyond as they thought that it was his hobby and moreover he was good at studies....



In no time, the young man finished his studies and got into a job.... His habit of reading Philosophical books continued and there he got one point strongly into his mind.... "Practicing Yoga and Meditation will surely is the right way of living this life!"



Once again the new activity started with all vigor and again the parents too were behind his new activity but they quickly saw nothing wrong in that too as that maintained his good health indirectly but decided to marry him off double quickly....

Further that activity too being over and for the young man, it was another life for few years with children soon joining the family.....

But all along, the Philosophical Quest continued in the form of spending daily an hr in Yoga and Meditation.... And definitely, there was certain calmness with him but more than that nothing happened..

..

Soon the children had grown and were in school studies and

the young man no more too young as he turned to mid thirties had another new idea in his mind on a single day, "Reading Bhagavad Gita daily a few Chapters with full attention is definitely this life!"
And no need to say here.... Further that was the way of his life there after, of course the family life was not disturbed there as the essentials were well taken care of....

Again Bhagavad Gita was bi-hearted, he could repeat all that silently within himself without the Sacred Book and that became the way of his life along with singing a few devotional songs in parallel....


Time passed.... His eldest son was into job and the others were doing their Degrees....

At that point of time, the then man of late forties was attracted by a Religious Order and he simply joined that with an attire, a discipline of their own, with the related discourses and the new circle of friends and thus continued the new life of Spiritual Activities....
Time further passed, children became independent with their own families and responsibilities but

the man's discipline continued and in time underwent its own natural modifications....
That too having tapered off in further time the then man of 60s got retired and re-settled in his life....

Having withdrawn from active life, he was more into a new discipline of Spiritual life like staying calm, telling good to people around thru' various stories, parables and his own life experiences which he firmly believed at that stage too is the right way of being Philosophical in life all of which were again interesting to the new Younger Generation a few constantly staying around him for clarifications and advice to investigate the vast life in front in their own ways....
Thus goes this story of Embracing Spiritual Activity in almost every one's life if not 1:1 and it sure remains incomplete forever since in real Spiritual terms what I know is not 'THAT' and continuously negating the known (Sanskrit word 'Neti' meaning 'Na (Not)+Iti'(That known)) alone is 'Right Activity' here with simultaneous discharge of the Ordained Duties with me for the time being and nothing less and nothing else!