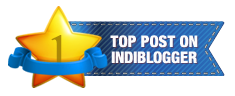 The child started walking.. Uncountable advices from people of all walks of life poured in instantaneously..
"Oh! Be careful.. He may fall down!"

"From now onwards, he'll never make you sit for a minute!"

"The foot path ends there at the intersection.. Some vehicle may be coming from that small lane.. You have to take care here.."

"You got to keep a constant watch on him.. Soon he starts running.."

"On hard floors running is a bit dangerous.."

"In crowds it's a problem.. You should constantly hold his hand.."

"Child restrains are available if required.. Generally grand Parents use them to hold their grandchildren moving away from them.."

The young man got into running every where with a style.. Many remarks and advices from friends and well-wishers soon followed..
"You should really go for the Marathon Race.. That's the age!"

"Yes! Running in the open air is one of the best exercises to keep trim and fit.."

"For safe and comfortable running, good shoes are a must.. Also light dress makes......."

"Keep a monitor on your body which tells you........."

"I wanted to tell you that the casual walking with which I've seen you in the past is never good for your age.. You should be fast in all and should be running everywhere for your works.. Good.. You are active!"

The middle aged man changed over to the fast walking style.. Some suggestions from his Contemporaries and Seniors were around for a while..
"Walking is ideal for this age.."

"A few Aerobics added to your daily routine is the perfect fit here.."

"A good health is crucial in this age at the back of various responsibilities hanging over around.."

"This activity cleanses your mind and reduces your stress levels.."

"Unknowingly, walking brings its own new friends to you.."

The elderly man decided to walk slow.. Only A few around casually remarked..
"Everywhere slow is good for this age.. Here too!"
"More Adhyatmika Chintane is right for this age.. Slow walk and interaction with Nature truly fit in here for that.."
"This walk can be part of our day to day small works too which anyhow we got to do at this Stage of life!"

The very elderly man had to walk very slow.. People many times over took him without uttering a single word!