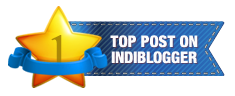 "Sometimes, my son isn't listening to me.. He says he knows what to do.. I'm worried if he goes wrong somewhere, how to take care of all that? I don't know what to do in this situation.."
Thus was complaining a man to his well-wisher with all sadness on a cool evening..
The well-wisher smiled and said,
"Don't worry, dear! I'll try to convince and educate the boy.. Let me talk to him once.."
Accordingly he met the boy the next day evening and after few enquiries just said,
"My dear! I would like to tell you a story of mine for while.. Don't mind listening?"
The boy said,
"Sir, You are elderly and you always tell for our good only.. I'm listening!"
"OK.. Listen..
I once visited........... and on an afternoon I was away from home sitting in a Park under a tree shade when my family members were busy with certain purchases.. The weather was quite hot and I was feeling exhausted with the heat of the day.. As I was thus taking rest in the cool of the Park under the tree, a very elderly man passing that way saw me, smiled and remarked.. 'Very beautiful weather, isn't it?'
For a moment, I could not understand what he was saying and what to reply but at length smiled and replied, 'Yeah! It looks so!'
'Funny old man.. He doesn't know what to talk!' I was wondering thus for a while after he left..
Tell me, what do you think when a man speaks thus?"
"Sir! Where's the doubt? I can say that his talk is straight away meaningless.."
OK.. Now listen to what happened further..
Days passed and the weather continued to be hot.. And again on one of those days, I had to move out on a particular afternoon.. The place happened to be the same Park Area and it so happened that I had to wait there only for a while..And I decided to rest under the same tree shade for a while as that alone was the bushy tree in that Park..

But soon, I found that even there it was not comfortable and for a minute I was not knowing what to do.. "Who called this place a better place to live? Always hot..hot..and hot alone..." thus I was cursing within myself..

When I was thus sitting there for a while, it so happened that the same elderly man whom I met on the earlier occasion, again came under the shade of the tree saying, "My God! What a heat? Really hot weather!"

I smiled at him, nodded my head but was laughing within myself.. 'What dear? Do you remember, sometime back you only called this weather beautiful? There should be some sense in your talk!'
Now tell me, what do you say over the behavior of the old man?"
"Sir! Where's the doubt? He was totally meaningless in his talk.. Must be a mentally sick man!"
"But you know dear, after a short while, a strange feeling overtook me.. 'Yeah! He was sure right only.. The weather here is pretty hot in summer and these months its max.. The old man was definitely right in calling this weather beautiful 2 months ago, when under the same tree I felt comfortable then.. Now, I couldn't stay there even for a little time as I felt the weather really hot.. How I mistook him at that point of time and thought him to be meaningless? Actually, I was foolish in not able to understand his matured talk!
Now tell me dear, what all your dad tells you out of his maturity that too only for your good, how can that be wrong at all at any point of time in your life?"
"-----------"