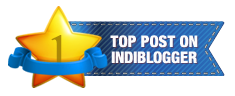 They were the days of Computer Chatting and E-mail Communications as the use of Video Communication was very much in the experimental stage at that point of time.... On a day, t
he well settled daughter living far away emotionally asked her lonely father, "Dad! What do you like to buy for your up-coming 60th Birthday in coming month?"
The father smiled and said, "Dear! Actually I don't need anything…. I am quite happy with your good wishes on that day…. Call me that day and talk to me… That's great for me!"
The daughter kept quiet instantly but in no time sent him a big Gift Voucher saying, "Dad! You should buy a good dress with this, wear it on your Birth day and mail the Photo to me... I will keep it in my Photo Album for my life to remember the Event!"
The father kept himself cool and quiet….
On the D-day, about 12 hrs earlier, the daughter received a parcel instead of the mail…
She got surprised, quickly opened it and found a beautiful piece of Dress for her of double the value of money she sent to her father... Further, there was a brief 'Note' too attached therein…. It read….
"My dear daughter! With the Gift Voucher you sent, I thought for quite sometime on what type of Clothing to buy in the Market which would truly make me happy in my life…. I searched, searched and searched…. Forget about Clothing, I could not find any other item too for me that truly makes me happy presently....
But strangely, when I searched in my heart, I could instantly locate 'This Beautiful Dress for you' and I
started an immediate search for it in the Market, located, purchased, neatly packed and herein sent to you…. If you can mail me a Photo of yours with this Dress put on today itself, I would be the happiest on my this 60th Birth Day and I would feel that you really gifted me with the greatest Treasure of my life….
'A happy and cheerful daughter in front'
Even though physically thousands of miles away! I'll print it, frame it and keep it with me for a life time.... What anything else can make a father on this earth happy at this point of time?"