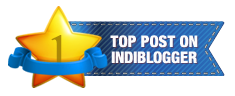 I visited in those cold winter times the distant Place up the Northern Hemisphere for a stay of about three months with my daughter…. The area was totally new to me and the language spoken was unknown with English used sparingly now and then…. And I was just slowly getting accustomed to the new place, new people around, their lifestyle and habits….

A fortnight had passed thus…. I picked up a few words of the local language but it was too difficult for me to get into any free conversation with the Locals….

During that time, one day in the early morning hrs of the cold winter, there was a knock on the door…. As my daughter was busy with her household work, she asked me to open the door and find out who it was….

I opened the door, saw the familiar face of the Estate Manager of the Apartment Complex whom I met on an earlier occasion, wished him and smiled at him which he very much reciprocated…. Beyond that, I could not communicate with the Manager and the Manager too not familiar with English was unable to communicate to me and thus for a while there was certain silence between us…. To overcome that, the Manager finally adapted an in-genuine way of conveying his message through 3 prominent Hand Signals and left the place in haste….

I was instantly tensed up with what the Estate Manager conveyed and the new Place at the moment looked to me frightening…. I quickly closed the door and said to my daughter, "Dear! Don't open the door for any one…. Our Manager had conveyed to me that a

STRANGER

wearing a long coat with hood is coming to each door and trying to knock at it…. And he told me not to open the door at any cost for this man and in case he is seen through the peep hole, asked me to call for 'HELP!' Let us be prepared...."

My daughter got wondered…. She never heard of such incidents happening in those areas at any time as the place was quite safe and peaceful with Law and Order maintained the best…. For a moment, she just kept quite and was doing her work….

Half hr had passed and suddenly there was a distinct knock on the door…. I instantly with all attention looked out through the peephole and my fear was confirmed…. Exactly as described, a

STRANGER

in long coat with hood half covering his face was standing in front of the door…. I was about to move towards the phone for 'HELP' when my daughter too just looked out through the peephole…. She observed for a minute and suddenly saying, "He is not any

STRANGER

.... He is the young man who lives above our floor…. Let's meet him...." quickly opened the door for him…. Myself taken a back for a moment, instantly followed her….

The young man in the coat smiled at her and said, "Madam, our Manager wanted to find out from you people whether the items you kept in the common Cloak Room be retained there for some more time or you will be taking them out…. If you ring up and tell me later, accordingly I would tell him back…. He wanted me to convey this message to you as you people do not know local language and I alone in this complex know good English… OK! Bye…. See, you then!" Saying thus, he moved out quickly on his own works….

We both instantly got relieved of the suspense and were back closing the door behind him…. As I recollected and narrated to my daughter what all the Manager had conveyed to me through Hand Signals about the so called

'STRANGER'

, both of us instantly burst into an unending laughter….

The repeated Hand Signals of the Manager were…..
Moving both hands with the palms up horizontally and rapidly Right and Leftwards....,
Moving up both the hands kept behind the neck and further forward down till half of his face…. and
Moving the right hand stretched out with the fist closed towards the right ear and keeping it there….
(To keep up the suspense, I humbly leave the understanding part of the two distinct Messages to the Readers themselves.... Sorry for a little trouble!)