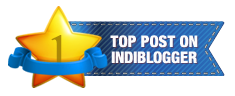 The not so old Grand Mom was too active and the Grand Son of 3 was no less in dealing with her.... And the lady decided to introduce her Little One to a few 'Money Issues!'

Whenever she visited the neighborhood Grocery Stores with the boy, she used to make him slowly become familiar with the Currency Notes used.... And the child too was too inquisitive to see the colors of various Currencies being handled, quickly memorized a few denominations and used to repeat that whenever he noticed a particular Note in transaction.... No doubt, the Grand Mom was proud that she alone taught him all that....

And the the lady was ever active in making him understand beyond that too whenever some chances of dealing with monies used to come up....

That Sunday Morning, the Grand Ma drove with the Little One to a near by Coffee Shop located in the Premises of a Prominent Hotel
as her daughter and son-in-law stayed back at home taking rest
.... The lady preferred to go there regularly with the child as there was plenty of space for the boy to move around and she could park the car inside the Hotel Compound and have her favorite Coffee with the Little One too given his favorite Chocolate drink....
Having thus ordered their drinks, a
s the Grand Ma was actively talking to her kid , she suddenly noticed an ATM Booth there for the convenience of visitors and Guests to the Area.... She instantly thought of teaching her boy something new....

"Dear! Come with me" saying thus she led the child to the ATM Booth, carried him up, took out her ATM Card and saying to the boy "See now what happens.... Hold this Card!", gave him the ATM Card....

The colors glowing on the Screen, the blinking Card Slot light and the colorful Card instantly mesmerized the boy beyond and he took it firmly into his hands....

"Now put this Card here and push in!" she said and as the Little One positioned the Card she helped him pushing the Card and pulled it out....

Further to that, she quickly completed the transaction work of withdrawing a small money and said with a beaming face.... "Now see! Here comes our money!"

It was an amazing thing for the boy as he along with his Grand Mom pulled the cash out from the slot .... The Grand Mom counted the money and kept it in her Wallet....

The child with the Card still in his hand said aloud to her, "Again!"
The Grand Mother was quite happy.... She made him position the card properly and once again performed the operation of cash withdrawal....


"Now keep your hand here, take out the money and give me!' she ordered her boy and he holding the ATM Card firmly in one hand, bent from her waist and nicely pulled out the Money with his little hands and gave that to her....

The Grand Mom was jubilant.... She felt proud that she could introduce the boy to an ATM transaction at such a small age....

"Again!" said the Little One and she necessarily had to do the whole Operation a third time.....

"Again!" demanded the child....
By that time, the Grand Mom saw their drinks ready and told her Grandson.... "No more! Come.... Now let's have our favorite drink...."


"Again" said the child....

"No.... No.... Everything is over..... Come with me...."she put the child down and walked towards the Coffee Table asking him to follow her....
"OK...Here! We will get the Money...." saying thus, the child looked at the locked Check Dropping Box next to him at his level, instantly put the ATM Card in his hand in the slot on the Box and dropped into it as the lady turned back remembering that she forgot to take back the Card from her Grand Son while she was busy in teaching him the ATM Operation very successively!