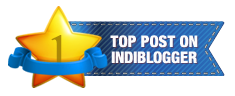 When the King Midas asked God the boon of Golden Touch, he never expected that to make him totally miserable in no time.... When the greedy rich man thought of taking gold and paper wealth with him after life some one remarked, 'No Use...The metal melts and the papers burn!' And when the miser cried aloud seeing his monies stored in the backyard stolen, some one remarked 'You can as well keep a stone there and be seeing it daily!'
These are the moral stories we heard in our childhood and often hear around about one entity in our life....
The money in excess!
A little more talk on this for a while....
Behind all the principles of Self Help, a few times miserliness may be the driving force to save those few Rupees.... This Philosophy sure catches me hard if I'm not alert!
Money protects; money kills and this is just the 'Eternal Law!' on the earth.... And very often, it's my wish alone here that turns the plate!
If more and more monies are received, very often lesser and lesser percentages alone go towards charity as the extra monies always look dearer.... The attachment to money is too powerful to be ignored at anytime!
The rich man invariably displays his wealth in the right moment; the mediocre who might have copied him up to that point in one way or other, sure fails here unless the discipline there is just to identify with the greater Community he is part of....
Giving no doubt is great but ever attached with a clause.... And they alone are truly blessed in this life who invariably see that the Receiver always gives back appropriate returns to the World and they never disperse their wealth without that!
A delinquency in money handling is sure a great disaster.... It may be easy to quote in such situations that money is not everything but soon tough times follow when every thing is seen thru' money alone with no let up in any direction!
As long as I refrain from doing the honest and hard work and try to find ways of making money whatever, I am only seeing the 'Waters of Mirage' in distance.... But, the moment I close all doors of making such easy monies and straight away get into the right discipline of earning, my 'Oasis of Waters' would just be next to me!
Money sure speaks; but the 'man in picture' speaks much better! And if that man is simply forgotten and a fortress of safety is built around with that money it sure turns into a prison of agony in the end....
God created the man; man created the money and money invariably created the 'evil' in the world! And the association of money and evil is well known from the times immemorial.....
As a 'Professional' in the field, the sooner I try to channelize flow of the best monies into my coffers, many 'Non-Professionals' around me in no time impress me beyond and re-channelize part of that flow into their coffers…. A wonderful in-built mechanism in Nature!