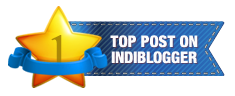 Once there was a certain misunderstanding between the right hand and the left hand.. It happens a few times when we are too close and familiar.. The right hand soon openly started boasting itself on it's worth..
"I have my own Value here and there's no single doubt in this.. Many people are right handed with an exception of only a handful.. Means, I am the most skilled One by the side of man and here, the left is nowhere comparable to me!"
The next day by bad luck, the left hand got hurt.. The doctor attending the man advised a total rest for the hand for 2 to 3 days..

Immediately, some of the works to be done at that point of time were postponed and some were forcibly done by the right hand alone with lot of strain.. It was a Herculean Task for the right hand and in no time it got tired beyond.. Thus, the right became really helpless for the moment..
"How much I was wrong here? I thought that I could do everything by myself.. I now, know the importance of my friend the left hand.. I can never do the best in life without the left by my side.. It's silent contribution is always there behind my every success!"
Seeing the repentance of the right hand, the man thought,
"In this life, I can never do my job well without the sincere contributions however small they may be, of my people around and it's ever my duty to straight away acknowledge that fact and be thankful to all these Personalities without a say!"
Everything rots in time and there even the best discipline of a man is no exception! And the same thing happened here too.. Soon, the right hand had some of the best times non-stop..
People held it and said 'Please, excuse me!'

They took it, kept on their head and said, 'Bless me!'

They holding it said, 'Thank you' when the right gave them gifts and the like..

And the same People wished thru' a shake hand making use of the right..

Further in front of God, it was just preferred without a say!
And the right hand felt that all the praise was for it alone..
"Here the left hand no where comes into picture.. I'm all by my self.. 100% of this credit is my own and by claiming this I'm never disrespecting my friend the left!"
Thought the right.. Thus, the pride had over taken the right in no time!

But life is strange and moves totally in a different direction contrary to one's expectations.. It happened here too and it was then the time for the right hand to get hurt! The pain was a little more with swelling seen around.. The attending doctor advised certain treatment and rest for a week.. All the well-wishers of the man visited, held the right hand and wished for speedy recovery but they had to leave, leaving the pain at the back..The right, thus was helpless all of a sudden!

Just then it felt, the cool touch of left hand by the side doing a service through gentle stroking when the man started comforting himself as advised by the doctor.. The left hand sincerely attended to it's job and cooled it's friend by relieving the physical pain to some extent.. And, the right soon started relaxing under that care!

The right hand thought,
"I can't imagine how much my friend, the left hand cared for me in this situation.. Here, nothing else would have truly comforted me in a better way!"
Seeing this, the man further thought,
"All that glitters is not gold! My people may laugh with me but they should equally be ready to weep with me in my difficulties.. Here, a true friend alone will do that and such friends are always few in numbers.. May be such true friends are next to me silently doing their work unnoticed by me in all these good times! The right way of living here is never fail to recognize the worth of such dear Ones by my side and thus live safely in my life!"