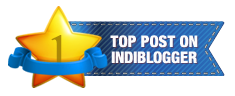 In the Morning hrs....
"The Meeting started at 0900 sharp…. The Clock shows 0915.... And you are here now!" said the GM looking at his 3 Senior Managers….



"I was busy on the other important work which took just 10 minutes more and I have to do that too…. Anyhow, this is my Routine Meeting......" said the first one looking up at the GM in his own style….





"Sir! I started in time…. On the way, our DGM wanted something and I had to answer…. I'm sorry for the delay!" said the next one timidly looking down all along….





"Oh! Am I late? Thought am on time…. May be few minutes.... Yeah! I see every one already here…. No problem, I'll pick up…. Good Morning to you all…. " saying thus, the third Manager quickly occupied his seat throwing a broad smile around….
After Lunch hr....
"Sir! We have a problem......" the Assistants of the 3 men were saying in the individual Chambers....
"I am not sitting here to solve every problem of yours.... You have to do it yourself.... I've my own works..... Please don't disturb me right now" shouted the first Manager....
"OK.... Leave it with me.... Any way, I only have to do everything.... I don't understand what for I've Assistants in my Office....." murmured the second one....
"What's the issue dear? Brief me a bit.... I'll tell you the way out.... No problem!" welcomed the third man with a smile....
In the evening hrs at their Residences....
"Sir! We have a Program....."
"I'm too tired.... At work, my Bosses are eating me out..... Can you just leave me for the present........ I've no time to attend all these Programs" refused the first man flatly....
"I'll try to squeeze in......What else to do? Take my name....... I don't know how to handle all these issues at a time.... I'm just gone!" said the second one almost half dead....
"Oh! Very interesting to know.... We'll be there positively..... My family needs an off from the Weekly Routine.... Thanks for the invitation.... How much are the tickets?" welcomed the third man....
A few years rolled by….
The first man became unpopular every where, lost once his timely promotion because of his temper and equally a few people above, many below and in the neighborhood.....
The second one obliged everywhere but with a murmur, was never liked by Higher-ups, equally overpowered by Subordinates and shun in the neighborhood too...
The third alone was in limelight in many areas at the back of the right growth in his Profession, with Bosses ever liking him, the Subordinates ever respecting him and the neighborhood forever feeling a true friend and a well-wisher around them!